Courses for Scouts BSA Youth
---
Den Chief Training
(see online version)
OEG (Outdoor Ethics Guide Training)
ILS-T (Introduction to Leadership Skills for Troops)
ILS-C (Introduction to Leadership Skills for Crews)
NYLT (National Youth Leadership Training)
This session is June 11-19, 2023
NAYLE (National Advanced Youth Leadership Experience) @ Philmont Scout Ranch, NM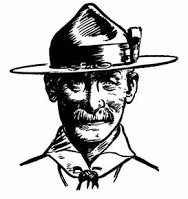 Courses for Adult Leaders
---
Youth Protection Training (YPT)
required for all adult leaders (online-only modules)
Weather Hazards Training
required for all adult leaders (available online)
Cub Scout Leader Position-Specific Training
This session is November 19, 2022 (also available online)
Basic Adult Leader Outdoor Orientation (BALOO)
Next overnight course in Fall 2022
Scoutmaster/ASM Position-Specific Training
This session is November 19, 2022 (also available online)
Introduction to Outdoor Leader Skills (IOLS)
Next overnight course in Fall 2022
Merit Badge Counselor Training (MBC)
Next session in December 2022 (also available online)
Venturing Advisor Position-Specific Training
Next session coming in Fall 2022 (also available online)
---
Contact DE MJ Andrews for any of the following supplemental training sessions held at your unit level:
New Parent/Troop Committee Orientation
BSA Safe Swim Defense
BSA Safety Afloat
Outdoor Ethics/Leave No Trace Workshop
---
Weekends of September 16-18 & October 1-2, 2022
(Click here for a course flyer)
For further information about any Marin Council training programs, please check the calendar links above or email Council Training Committee Chair Jeff Clark.
Marin Council Roundtable
---
Council Roundtable meetings are held the first Thursday of every month from August through June. There are multiple program sessions starting at 7:30pm and running until about 8:45pm. Roundtable is open to all Scout parents, unit committee members, Scout leaders and invited guests from the Marin community. Contact the individual commissioners below for a ZOOM link invite to the next scheduled meeting!
Cub Scout Roundtable - monthly
Roundtable Commissioner Roger Dickerson.
Scouts BSA Roundtable - monthly
Roundtable Commissioner Mike Blum.
Venturing Rally - quarterly
Rally Commissioner Peter Bauer.