Visit your Marin Council's own Trading Post . . .
Curbside pick-up now available!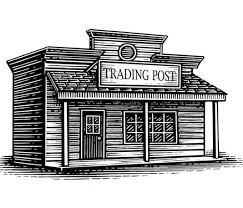 We are now able to serve both advance orders and walk-up customers with new limited hours:
Monday through Friday – 10:00am until 2:30pm
Orders can be placed by email or phone, click here for more details or call 415-454-1081 during regular business hours.
We carry a full inventory of Scouting uniforms, advancement and recognition items, caps, t-shirts, reference materials, gifts, and more!

Hours: Monday through Friday, 10:00am to 5:00pm

Thursdays only, until 6:30pm

Location: Click here for MapQuest directions.

225 West End Avenue
San Rafael, CA 94901
415-454-1081

What does a new Cub Scout need?

Training and Activity Recognition:

Segment chart (large file)

Pinewood Derby 2020 Patch

$1.79 each

Pinewood Derby Decals

$4.99 each

Pinewood Derby Sound and Lights

$19.99 each

Pinewood Derby Head and Tail Lights

$9.99 each