Cub Scout & Family Camping Programs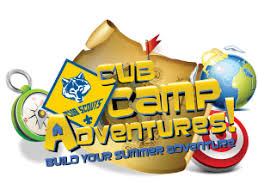 How to Get to Camp Tamarancho in Fairfax
BSA Health & Medical Form parts A/B fillable
Marin Council Vaccination Policy

---

For a calendar flyer about these fantastic program opportunities, please click to download for printing or email distribution to your Cub Scout Pack families!

---

Family Fiesta Weekend Camporee ---

May 19-21, 2023

"Be Prepared" Theme

Family Fiesta is a weekend overnight campout for Lions, Tigers, Wolves, Bears, Webelos, and their family members. This Spring event will introduce the Cub Scout and their family to some of the activities that might be experienced during our Summer Day Camp program. Events and activities are run by Scouts BSA troops, Venturing BSA crews and the Order of the Arrow Talako Lodge members. The Cub Scouts will get an opportunity to meet the Summer Day Camp staff and older Scout youth, and as an added bonus, experience all the fun and exciting activities that await them when they transition into Scouts BSA or Venturing programs for the older youth.

Program activities may include: Archery, BB Guns, Obstacle Course, Challenge Wall, Leathercraft, Pioneering, First Aid, and a Saturday evening campfire.

For this weekend event, you have the option of arriving Friday night or Saturday morning, providing you the choice of camping under the stars for one or two nights. Delicious chef-prepared food made in our commercial camp kitchen is included!

For more information, required attendance forms and registration, just click on the dates highlighted above!

---

Cub Scout Day Camp Weeks --- July 10-14 and July 24-28, 2023

"Wild West Round-up" Theme

Summer Day Camp is a five-day program held at Camp Tamarancho in Fairfax for any and all youth entering 2nd grade through 5th grade during Fall of the next school year. Unlike our other events, youth do not have to be registered in Cub Scouting to attend. Campers will participate in age-related activities and be grouped in dens by school grade and gender. The dens rotate daily through a variety of fun activities. Den group size is 6-9 youth led by an older youth Den Chief.

Activity areas may include: Archery, BB Gun, Cooking, Field Sports, Handicraft, Nature, Outdoor Skills, Scout Skills, Waterfront (water play, swimming, canoes), and more! The last day of each camp concludes with an afternoon campfire program filled with songs and skits which the parents are welcome to join.

Registration opens 02/01/23 for Marin Cub Scout families; 03/15/23 for other youth.

Day Camp Information Packet & Required Forms

Want to work at this years Cub Scout Day Camps? Click on the link below to complete your application. If you have questions, contact Trish Ferenz: by phone (415-454-1081 x111) or email here!

---

Webelos Woods --- Labor Day Wknd @ Camp Marin-Sierra

"Back to Baden-Powell" Theme

Webelos Woods is a weekend program for incoming or current Webelos I and II Scouts, and their parent or adult guardian/partner. The adult partner must be a family member or legal guardian over 18 years of age. If your Webelos is entering 4th or 5th grade in the Fall, he/she is eligible to attend. This camp is an opportunity to work on Webelos-specific advancement activities in the beautiful setting of Camp Marin-Sierra. Webelos I and Webelos II Scouts will be grouped into patrols of up to 8 similarly-ranked Webelos and will be lead and mentored by Scouts BSA and crew members from the Marin Council. This is truly a chance for the Scouts to develop skills and sportsmanship in a fun environment, and be inspired by the promise of the next level of Scouting. Don't miss out!

Webelos Woods Information - coming out soon! Registration opens 04/01/23.

---

Cub Scout Adventure Weekend ---

September 22-24, 2023

"Fairfax Ridge Forest Creatures" Theme

Lions through Webelos attend this fun weekend with a parent or guardian as partner up at Camp Tamarancho. Activities include shooting sports, handicraft, Scout skills, field sports, outdoor skills, nature, an evening campfire, cracker barrel and camping and camaraderie, all guided by our talented volunteer staff! Cubs and their adult partners can come Friday and camp one or two nights; arrive Saturday and camp overnight, or just come for the day on Saturday.

Cub Adventure Weekend Information - coming soon! Registration opens 05/01/23.